Ayodhya Excavation: Time For Action Against Likes Of Romila Thapars, Irfan Habibs For Churning Lies
During the excavation carried out for the construction works for the temple in the Ram Janmabhoomi in Ayodhya, the remains of Hindu stone sculptures, including a Shivling, broken-idols of Hindu deities, and carved pillars have been found near the site.
These artifacts were found when the work for leveling of land and removal of gangway in Shri Ramjanmabhumi Complex was resumed after the coronavirus lockdown.
The objects included various archaeological artifacts and stone pillars with carvings of flowers, Kalash, Aamalak, etc, said Shri Ram Janmabhoomi Teerth Kshetra trust.
These findings are a big slap on those historians who were denying existence of temple, which was demolished by Mughal emperor Babur, before he could build Babri Masjid in Ayodhya.
The existence of Ram temple rests on a mass of literary, historical, archaeological and judicial evidence.
Valmiki's Ramayana, written before second century BC, shows how Ayodhya became a sacred city in Hindu perception, a place of abundant sanctity and pilgrimage on account of its being considered as the city of Ram's birth, activities and death.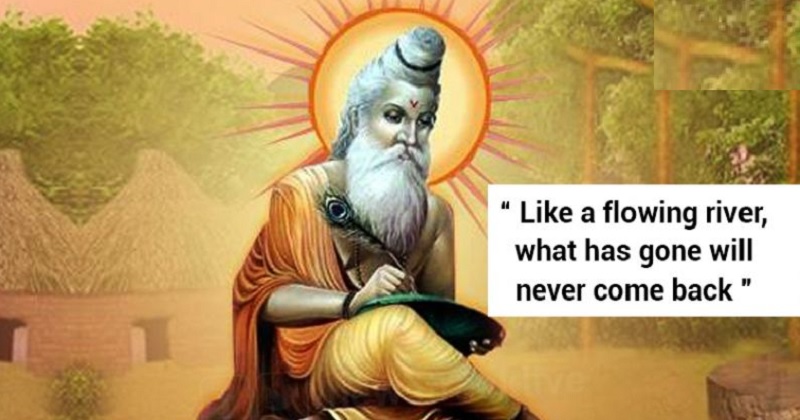 Moreover, the existence of Ram temple at the site is well-attested by its description in Ayodhya Mahatmya, a sacred Hindu text forming part of the Vaishnava Khanda of the Skanda Purana.
Many Puranas also attest Ayodhya as one of the six holiest of the holy cities. In all Hindu scriptures since Valmiki, Ayodhya figures prominently and Lord Rama is referred to as Vishnu avatar.
There are also many instances of classical Sanskrit poets and writers, who had paid obeisence to Lord Ram in one form or another. From Kalidasa (Raghuvamsa) to Pravarasena (Ravanavaho or Setubandha); Bhatti (Ravanavadha) to Kumaradasa (Janakiharana) – all of them did so. These are some of the names, however, the list is very very long.
There also are transcriptional evidence to prove the existence of Ram temple at the disputed site.
The earliest known inscription to testify tradition of Rama's veneration is found in the Nasik cave inscription of 150 AD of Satvahana king Vasisthi-putra Pulumavi.
A series of subsequent inscriptions such a Gandhar inscription of Vishwavarman (423 AD), Chalukya inscription of Pulakesin I (543 AD), Mamallapuram inscription (8th century AD), Hansi inscription of Chahmana Prithiraja II (1168 AD) establish the continuity of this tradition throughout.
Iconometric evidence proves that the worship of Rama as an incarnation of Vishnu is at least as old as the time of Brihatsamhita of Varahmihir, (5th century AD) who prescribes the details of Rama's iconometry in chapter 57 verse 30.
Till the end of the 12th century AD, the canons of iconometry regarding the image of Rama was laid down in the Matsyapurana, Manasollas, Bhatta-utpal & Al-Beruni.
A large number of Muslim writers, who wrote history of Awadh since 17th century, have unanimously stressed that Ram Temple was demolished at Babur's behest and a mosque constructed thereupon in 1528 AD under the guidance of Mir Baqi and patronage of a Muslim faqir Sayed Musa Ashikan. Even, the granddaughter of Mughal emperor Aurangzeb recorded the same in her book.
Other Muslim writers, who were eye-witness to or participants in Hindu-Muslim clashes or dispute in 1855, are Abdul Fazl (1598 AD), Mirza Jan, Muhammad Asghar, Mirza Rajab Ali Beg Surur (1787-1867) and Sheikh Mohammed Azmat Ali Kakorawi Nami (1869).
Haji Muhammed Hasan (1878), Maulvi Abdul Karim (1885), Kamaluddin Haidar Hosni al Hussaini al Mashahadi (1896), Alama Muhammad Najamulghani Khan Rampuri (1909), Maulana Hakim Sayid Abdul Hai (1923), Lachmi Narain Sadr Qanungo, Munshi Maulvi Hashmi (1923).
The demolition of Ram temple was also recorded by European travelers, archaeologists and scholars.
Some of the prominent Europeans were: William Finch (1608-11), Joseph Tieffenthaler (1785), Montgomery Martin (1838), Edward Thornton (1854), Edward Balfour (1858), P Carnegy (1870), A Fuhrer (1891), H R Neville (1902), Annette Beveridge (1920) and Koenraad Elst (1990), among many others.
There also are well-attested accounts of Hindus diligently trying to retrieve their holy land, which led to conflicts between Hindus and Muslims.
Maratha documents show that one of the main objectives of Maratha operations and policy in North India was the liberation of the sacred cities of Ayodhya, Varanasi and Prayag. In the year 1751 Maratha armies led by Malhar Rao Holkar, at the invitation of Safdarjang, the second Nawab of Oudh, defeated the Pathan forces in Doab.
Immediately after his victory Malhar Rao Holkar requested Safdarjang to handover Ayodhya, Kashi and Prayag to the Peshwa.
The revenue records also show that the Masjid/Janmabhoomi area has been considered as Waqf property only after 1931, and that it has always been known as "Janmasthan". In fact, most pre-British documents call the Babri mosque the "Masjid-i Janmasthan", or even just Janmasthan.
Therefore, the pre-existence of a Ram Janmabhoomi Mandir at the Babri Masjid site was a matter of established consensus, which was confirmed by a large number of Hindu, Muslim and European sources from the 17th century onwards, and never once put in doubt.
By contrast, the alternative hypothesis is a recent invention of armchair theorizers under political compulsions, who had faced ignominy in the courts of law.
Who are the armchair theorizers?
They are: Romila Thapar, Bipin Chandra and S Gopal who argued that there was no mention of demolition of Ram temple before 19th century and Ayodhya is a Buddhist-Jain centre. They were supported by historians Irfan Habib, RS Sharma, DN Jha, Suraj Bhan and Akthar Ali.
Jha is the same historian who said Hindus ate cow meat in the old Vedic times and claimed Bakhtiyar Khilji did not destroy Nalanda University, but by Brahmins.
Initially, they asserted that the masjid was built on a spot that was neither a place of worship, nor the site of any previous Hindu religious structure. They also asserted that there was no evidence either to associate it with the birthplace of Ram.
However, they changed their approach after new artifacts were found from excavations done by ASI.
Some archaeologists appearing on behalf of the Sunni Wakf Board tried to make a new case of claiming to have an Islamic structure below the disputed structure, but no such artifacts were found, instead several pillars of a Hindu temple were found.
At this point of time, their argument changed to Ayodhya being known as a place for Buddhist-Jain influence.
Their shifting arguments were not spared by the courts of law. The Allahabad High Court discredited them during cross-examination.
The Discredited Historians
It is worth to look at some of their submissions here which were over-ruled by the court. Supriya Verma and Jaya Menon had submitted that the pillar bases at the excavated sites were planted without even being present at the time of actual excavations.
Jaiswal said she gained knowledge about the disputed site based on newspaper reports and discussion with her medieval history expert in her department. She also clarified that she was not giving her statement on oath regarding Babri Mosque without any probe and not on the basis of her knowledge, but on the basis of her opinion.
Archaeologist Shereen Ratnagar admitted she did not have any field experience as far as Babri was concerned and had written an introduction to the book of Prof D Mandal, who deposed before the court.
Mandal admitted he wrote his Ayodhya: Archaeology after Demolition book without even visiting Ayodhya and with an eye to the presidential reference to the Supreme Court.
He also admitted that he had little knowledge about Babur. This forced Justice Agarwal to rap Mandal for his shallowness of his knowledge on the subject.
Suraj Bhan, another historian, confessed that "Historians' Report to the Nation" was written under pressure in six weeks and without going through the record of the excavation by BB Lal.
Another historian Shireen Musavi submitted that prior to 17th century there is no legend about Rama's birthplace in medieval history, but admitted Guru Nanak's (1469-1539) visit to Ayodhya and having darshan of Ram Janmasthan and bathing in River Saryu.
Clearly, their expertise has been exposed to the core. But, the matter should not end here. They should be taken to task by their professional associations for their historical lies.
The textbooks authored or edited by them for schools and colleges should be revoked and prescribe books of more honest historians. Is Narendra Modi government listening?
आदरणीय पाठकगण,
ज्ञान अनमोल हैं, परंतु उसे आप तक पहुंचाने में लगने वाले समय, शोध और श्रम का मू्ल्य है। आप मात्र 100₹/माह Subscription Fee देकर इस ज्ञान-यज्ञ में भागीदार बन सकते हैं! धन्यवाद!
* Subscription payments are only supported on Mastercard and Visa Credit Cards.
For International members, send PayPal payment to [email protected] or click below
Bank Details:
KAPOT MEDIA NETWORK LLP
HDFC Current A/C- 07082000002469 & IFSC: HDFC0000708
Branch: GR.FL, DCM Building 16, Barakhamba Road, New Delhi- 110001
SWIFT CODE (BIC) : HDFCINBB
Paytm/UPI/Google Pay/ पे / Pay Zap/AmazonPay के लिए - 9312665127
WhatsApp के लिए मोबाइल नं- 9540911078